17. LB Manti Te'o, Notre Dame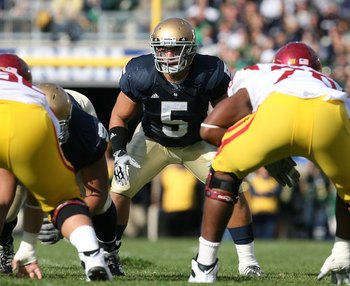 Jonathan Daniel/Getty Images
I can only imagine how terrifying it must be for a running back to line up and look straight across the line into the waiting eyes of LB Manti Te'o.

It's something I don't ever need to experience for myself.

Te'o is a frightening player who brings a lot of toughness to a Notre Dame defense that has been accused of being soft in recent years.
The 6'2", 245-lb. junior is a stone-cold tackler who has lived up to his 5-star billing from his time as an elite Hawaii high school recruit