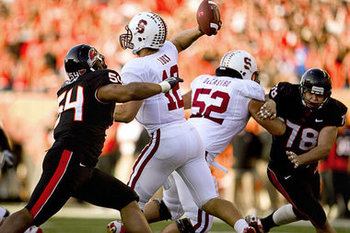 There are a lot of differing opinions about Paea and where he will end up in the draft.
The Steelers would most likely convert him to a defensive end if they took him since he is a little undersized to play the nose.
Even with his stock taking a hit, Paea still has the motor you want in a player and is stout against the run.