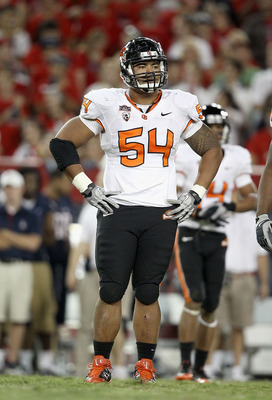 Christian Petersen/Getty Images
Stephen Paea has gone up and down the board, but he is still my pick for the Saints at this spot. He is an offensive lineman's worst nightmare.
The line will have to contend with his already stout NFL body. Having 300 pounds constantly coming at you for four quarters will make the legs weak. He will be a force that few linemen will be able to contend with and come away unscathed.