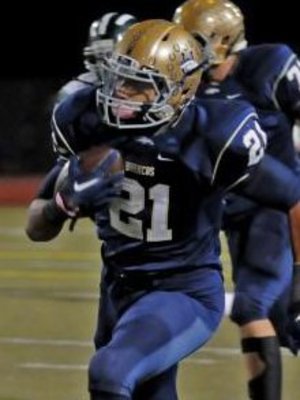 At 6'1", 205 pounds, Cravens has excellent athletic talent on the football field. It's not out of the question to see him play either RB, WR, OLB, S or CB in college.
He shows easy agility, smooth movement, instincts, playmaking ability and speed at an array of positions right now. He may be best suited for the safety spot, but Cravens can play a ton of positions.
In fact, I wouldn't be shocked to see him start his college career at one spot and end it at another.