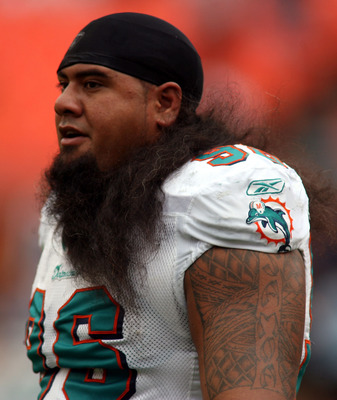 Miami Dolphins: Paul Soliai
Marc Serota/Getty Images
One of the Miami Dolphins' defensive leaders, defensive tackle Paul Soliai was critical in the team's rushing defense, which ranked third in the league in 2011.
Soliai surprised many by returning to the team with a new deal in March. His return should be a big boost as the team makes adjustments to its formations for 2012.
Soliai's greatest skill may be his versatility, as he has the ability to play both in the interior or the exterior of the defensive line, boosting his already-high value to the defensive unit.