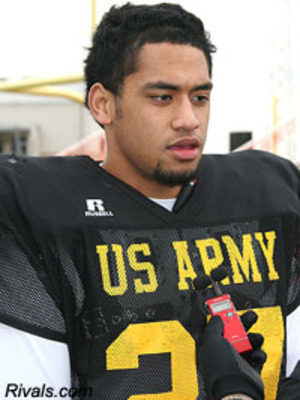 Langi drew some criticism from me for his decision to attend Utah months ago, but now I actually like his thought process because the Utes have Norm Chow in the fold to call the plays. Chow will move Utah from a spread offense to a more traditional pro-style attack, which will suit Langi's running style better.
At 6'1", 220 pounds, Langi is a big, strong runner that attacks the line of scrimmage coming downhill. During Chow's first years at USC, the Trojans' run game was not up to standards. Then Justin Fargas transferred from Michigan and brought a downhill, attacking style that put Chow's offense on schedule. Langi could do the same thing for Chow at Utah.
If so, look for Chow and Kyle Whittingham to feed him early and often as they move the program into BCS membership.