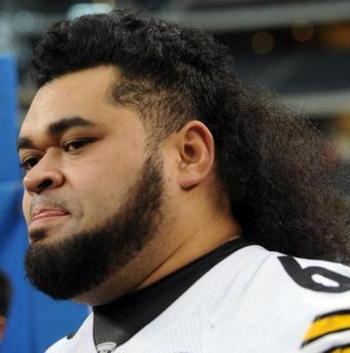 OL Chris Kemoeatu
Anyone remember Manumana, the long snapper on the great football movie Necessary Roughness? If you don't, check out this clip of him walking in on a young Kathy Ireland.
I bring this up because Kemoeatu is a spitting image of the actor that snapped balls to Scott Bakula, saw Ireland naked and viewed Sinbad's amazing failure at acting.
Still, I don't think he would have been anywhere as nice to the long-legged beauty as the real Manumana was.