25. Troy Polamalu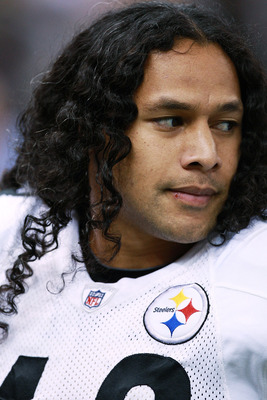 Karl Walter/Getty Images
The back of Troy Polamalu's head it more recognizable than the faces of most athletes. That hair is the face of Head and Shoulders. Nike and Coca Cola are also some of Polamalu's biggest endorsements.
He's left his mark not only on the gridiron, but in the world of music. "
Puhlahmahlu
" is a remake of the song "Mah Nà Mah Nà" inspired after an announcer mispronounced his name. Polamalu's hair was also mentioned in Eminem's album recovery and Lil Wayne's "
Green and Yellow
."
He has annual earnings of about 8.3 million dollars, which get ready to be jealous because it's the lowest salary on the list. Some of that money comes from his jersey being in the 10 most purchased in the league.