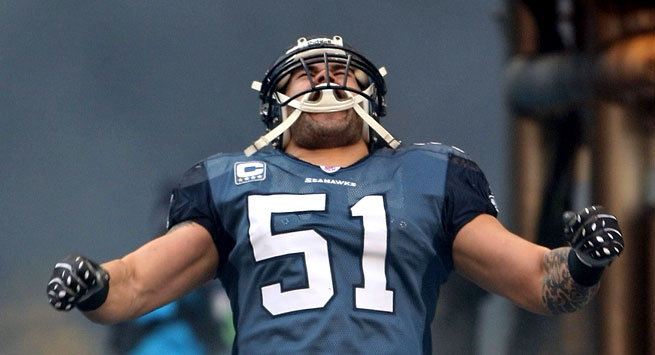 Posted April 06, 2011 @ 7:12 p.m. ET
By Dan Arkush
We hear the Seahawks are still planning on significant contributions next season from MLB Lofa Tatupu and LCB Marcus Trufant — a pair of veteran defenders who finished tied for second and fourth in tackles, respectively, in 2010. That said, team insiders believe it would not be a surprise at all if both of their contracts were restructured, as wear and tear appears to have taken a toll as they enter the downside of their respectable careers.
While both Tatupu and Trufant started every game in 2010 after missing significant time because of injury the previous season and continue to command considerable respect, it was clear to daily team observers that they labored more than a little last season. Tatupu gutted out a hamstring injury in training camp and had successful surgery on both knees in January for the second time. Trufant had issues in varying degrees with his shoulders and back and suffered a pair of head injuries, the last of which was a serious concussion in the Seahawks' season-ending playoff loss to the Bears.
"There is a lot of money in the back end of those deals that they both signed in 2007," one team insider said. "Lofa, who never talks about injuries. was hurt a lot worse last year than he let on this season. I think the tremendous workload early in his career might be catching up to him. But [Seahawks head coach Pete Carroll] thinks the world of him, and Tatupu playing at 80 percent is still a lot better than most guys playing at 100 percent."
While Trufant made his share of tackles, he had only one interception and eight passes defensed, five less than fellow starting CB Kelly Jennings, who is widely considered serviceable at best. "He (Trufant) was a lot better than the year before, but he cannot really be considered in an elite class anymore," the insider said.